Welcome to an exploration of what lies ahead in the dynamic realm of Asset Integrity Management and IMS (Integrity Management Systems). Join us on December 5th at 16:30 CET for an exclusive webinar featuring industry experts Luiz Curado and Justin Naik.
In this session, our experts will delve into the trends and innovations shaping the landscape of Asset Integrity Management. Discover the key trends and advancements set to redefine your approach to asset management in 2024 and beyond.
Why attend?
Stay Ahead of the Curve and gain insights into the latest trends and advancements that will shape the future of Asset Management and IMS.
Trends in Asset Integrity Management for 2024: Explore the upcoming trends and technologies set to reshape the industry.
Exclusive Sneak Peek: Get a glimpse into the IMS products roadmap and understand how the next-gen solutions are designed to keep you at the forefront of industry standards. An exclusive look into the roadmap of IMS products, offering a glimpse into the future of integrity management systems. Understand the enhancements and improvements in IMS to align with evolving industry standards.
Who is this webinar for?
Asset Managers: Professionals responsible for the strategic management of an organization's assets, ensuring they contribute to overall business objectives.
Asset Integrity Managers: Individuals focused on maintaining and ensuring the integrity of assets, in industries such as oil and gas or chemicals.
IMS Users: Current and potential IMS users
Risk Managers: Professionals involved in identifying and mitigating risks associated with asset management.
Business Analysts: Individuals analyzing business processes and systems, with a focus on optimizing asset management practices.
Consultants: Professionals providing advisory services in the areas of asset management and integrity.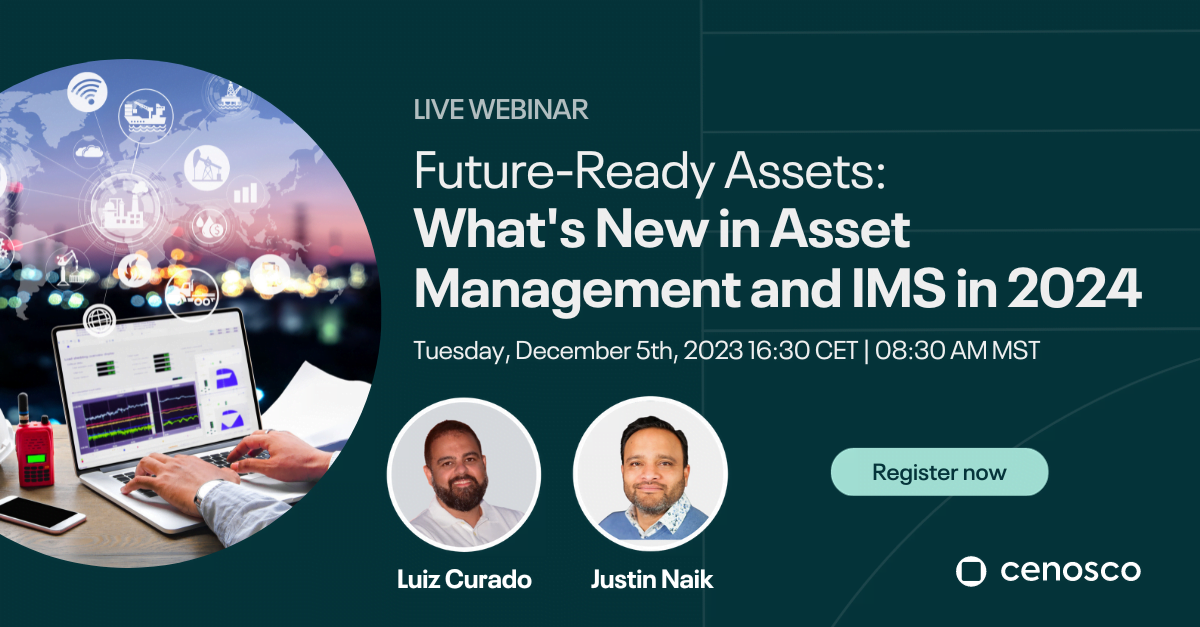 Connect with Experts:
Already have questions? Send them ahead of time so our experts can answer them during the session!
When?
📌 Location: Live – Online
📅 Date: Tuesday, December 5th, 2023
⏰Time: 16:30 CET | 08:30 AM MST
Secure your spot now for this webinar on December 5th at 16:30 CET. Don't miss out on the opportunity to gain valuable insights into the future trends of Asset Management and IMS.
Meet the speakers: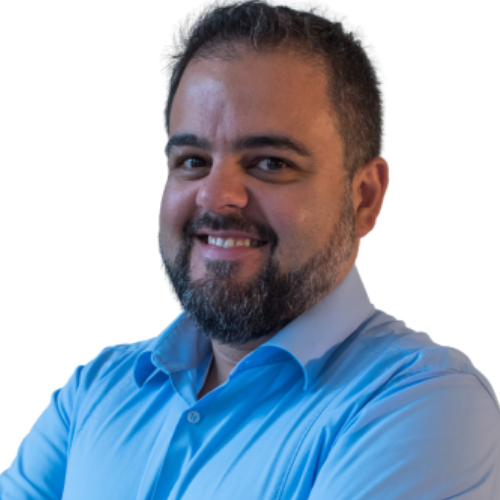 Luiz Curado
Solution Engineer & Business Development Manager
Senior mechanical engineer and MBA with over 20 years of international experience in the field of mechanical integrity, inspection, testing and maintenance, who now helps companies with high-risk assets to manage and optimize their maintenance, inspection and test programs with cutting-edge technology.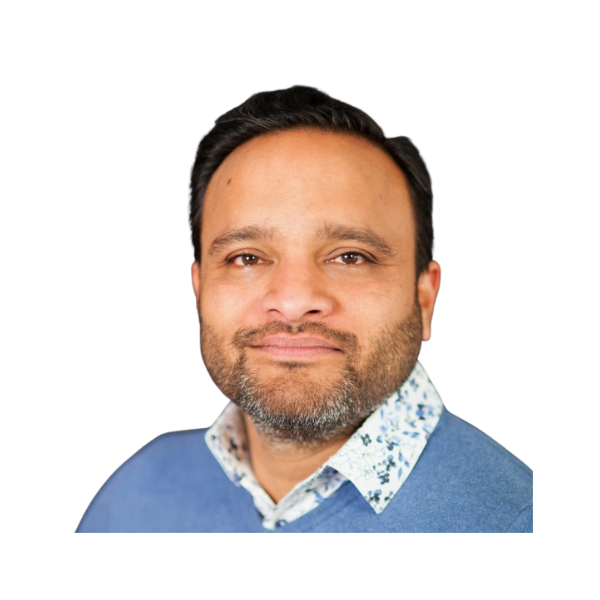 Justin Naik
Director of Product Management
Justin comes to Cenosco to lead the product team after over 20 years experience in delivering software products for engineering and asset-intensive industries.
Register now:
Fill out the form below to get instant invite to the webinar.