Join this panel discussion with our group of experts as they discuss Per OSHA 1910.119 and similar international regulations, the operating context as well as the system/equipment criticality that must be considered in the program design. The panel will discuss elements covered in the OC, including goals, objectives, and the internal and external factors influencing an organization's activities from a Political, Economic, Social, Technological, Environmental, and Legal (PESTEL) perspective.
By understanding these factors and their impact on the IMS, organizations can develop more effective and efficient systems and processes to support strategic decision-making. The program design should also consider Regular and Generally Accepted Good Engineering Practices (RAGAGEP) such as API standards.
Join this session to learn:
The critical importance of an organization's operating context (OC) when developing, implementing, and running a mature integrity management system (IMS).
How key elements of an effective IMS – including risk assessment, performance monitoring, and continuous improvement as well as providing practical examples of how organizations can use their OC to gain greater value from their IMS.
How the OC's critical role in supporting the development and implementation of effective IMSs that meet individual organizations' unique requirements.
Date: Wednesday, May 24, 2023
Time: 10:00 a.m. EDT

Looks like you have missed the live session, but don't worry, you can watch it now on-demand! Fill out the form below.
Meet the Speakers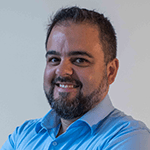 Luiz Curado
Solution Engineer & Business Development Manager (Cenosco)
Senior mechanical engineer and MBA with over 20 years of international experience in the field of mechanical integrity, inspection, testing and maintenance, who now helps companies with high-risk assets to manage and optimize their maintenance, inspection and test programs with cutting-edge technology.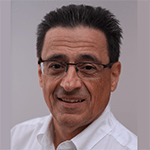 Carlo Odoardi
Senior Industry Consultant (Hexagon)
As contributing author of the best-seller "Uptime – Strategies for Excellence in Maintenance Management, 3rd Ed", Carlo is widely recognized as an industry expert and thought leader in world-class, asset management strategies. He is an accomplished author, trainer, mentor, and coach who has conducted many public and private courses on asset reliability standards for industry.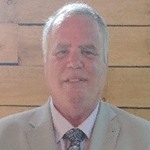 Bob Hooper
Senior Industry Consultant (Hexagon)
Bob has over 30 years of successful experience in the development and implementation of corporate operational excellence, maintenance, integrity, turnaround and reliability engineering programs within the oil and gas, electric power, consumer products, and specialty chemicals industries. His career has delivered significant bottom-line success in safety, compliance, cost reductions and manufacturing capability improvements.  In addition, he has experience in leading ERP and APM implementations.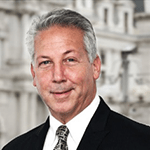 Brian Moura
Global Marketing Manager (Hexagon)
Brian is an experienced corporate sales, marketing, consulting services, and engineering professional. He has over 40 years of experience working with engineering systems supporting the architectural, engineering, and construction industries. He has worked in design teams for waste/water treatment, petrochemical, fossil fuel, and nuclear power plants, product design and manufacturing facilities, utilities, biotech, pharmaceutical, and government lab facilities as well as the transportation industries.